Shoe construction and visible differences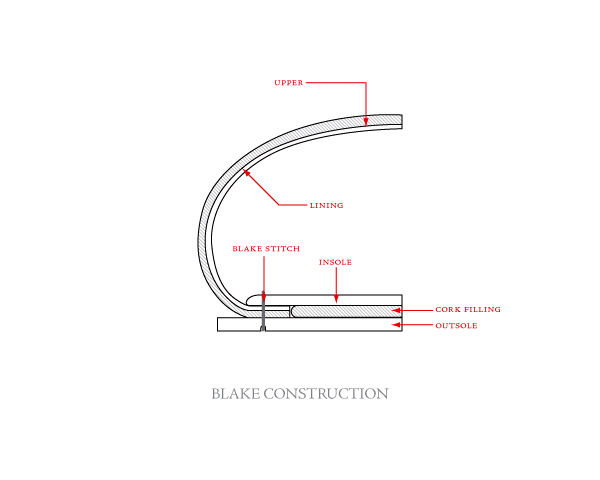 Picture taken from mydenimlife.com
Blake Construction
In 1858 Lyman Reed Blake patented a sewing machine for sewing the soles of shoes to the vamp of the shoe. While this may be a basic construction, the final result depends not only on the construction but also the materials used, the finish and the overall craftsmanship of the shoemaker.


---
---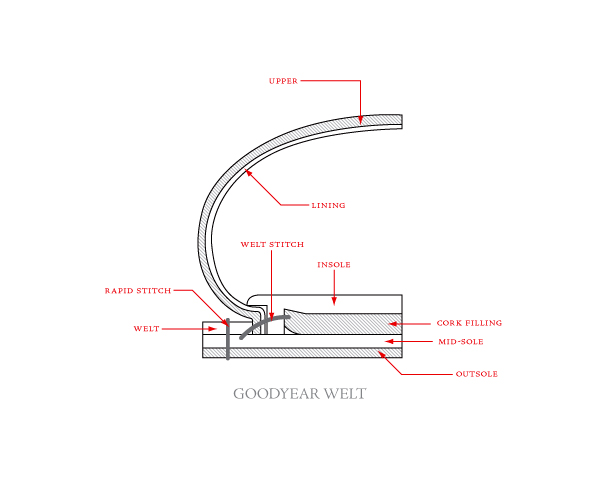 Picture taken from mydenimlife.com
Goodyear Welt
In 1839 Charles Goodyear developed a process to vulcanize rubber. The Goodyear Welt, a technique in handmade shoemaking that significantly increases the lifespan of a shoe used by Wildsmith, one of the oldest English shoemakers and other traditional manufacturers was named after and in honour of its inventor, Charles' son; Charles Goodyear Jr.

One of the best features of the Goodyear welted construction however is that the shoes are designed to be repairable.

Most Goodyear Welted shoes are handmade in Northampton England.
---
---