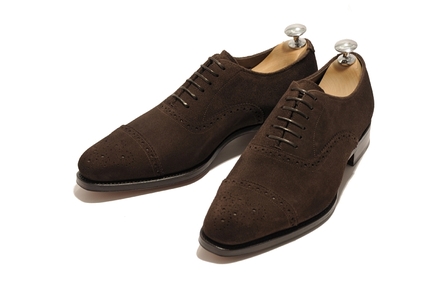 Cost: 260 € (incl. VAT)

My 6th pair of Meermin shoes and always the same pleasure un-boxing, touching and trying them on!
The Januscalf model is built on the "New Rey" last with suede uppers and a single leather sole. The construction is hand-welted.

This time I also ordered the matching belt; might as well!